We do! I'm MORE than willing to share, if you'd like. So much for our weekend plans. Instead we'll be holed up in the house at least for today. Maybe we'll be able to dig out tomorrow. We'll see.
A few snow shots...
Lovely view out my front door. 10 points to whever can find the sidewalk!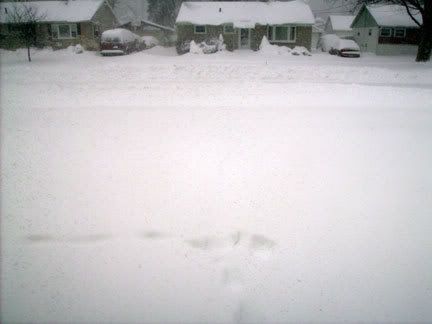 Same street, different angle. Usually you'd be able to see our porch in this shot, but with the snow it's a bit... um... buried.
A few from the back...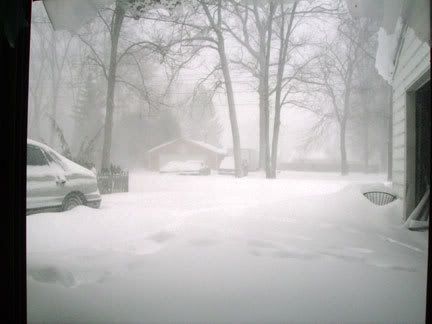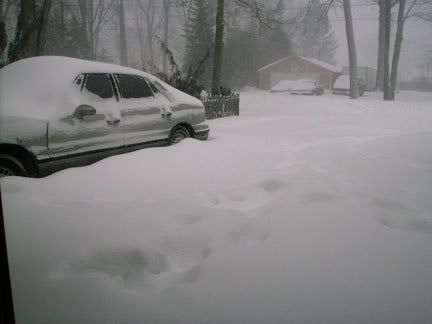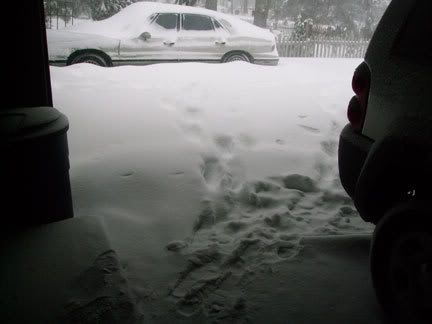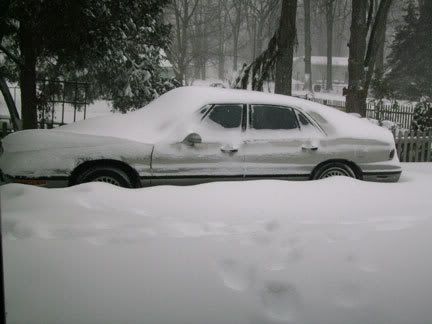 Update: It's now almost 5:30, it still hasn't stopped snowing and I'm beginning to wonder if it's going to! This is insane. The snow in my driveway is easily knee-high and it's going to take forever to dig out. The roads are all closed except for emergency so it's not like we could go anywhere even if we could get out. This absolutly sucks. And it's MARCH! I'd post new pics but the batteries in my camera are now dead. *sigh*