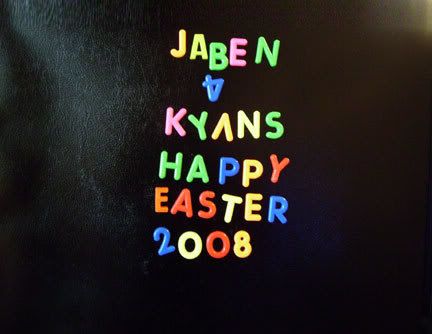 First, you must color the eggs...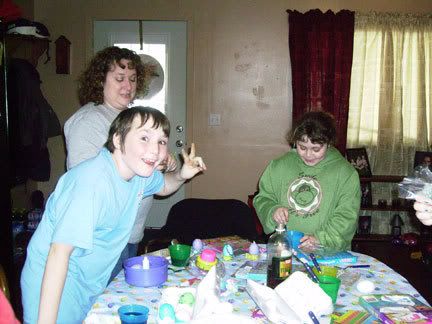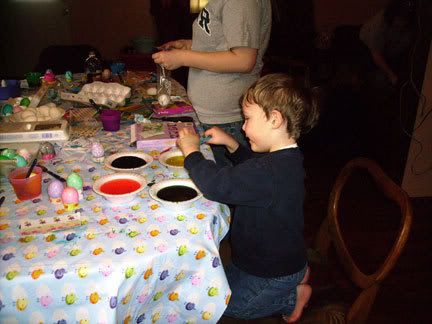 All the little egg dyers, lined up in a row... looks like not everybody wanted their picture taken...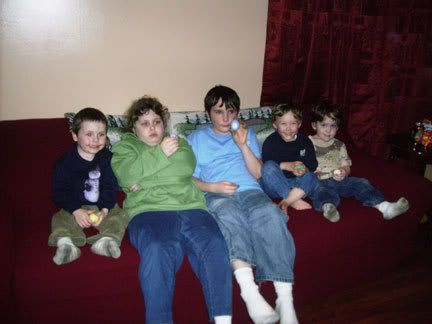 Next, the Easter Bunny comes and leaves goodies for all the spoiled little boys...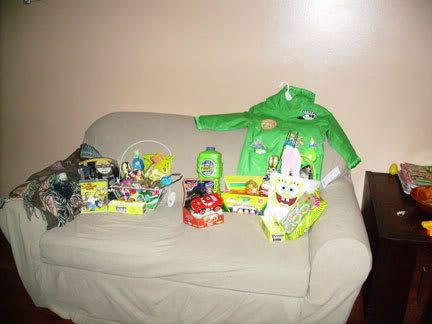 and hides the eggs in really obvious places....
Then, you must find the eggs (it's good to have a big brother to help!)...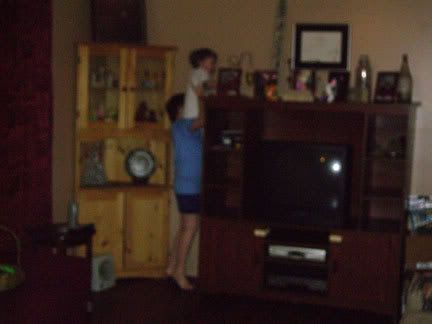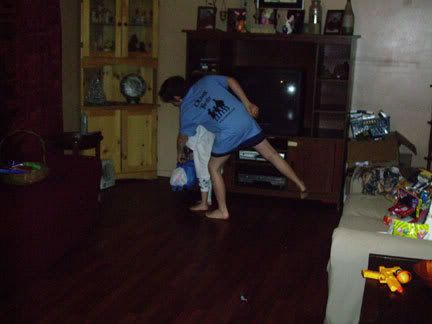 Hmm... there must be more eggs here somewhere...
Ah-ha! Success!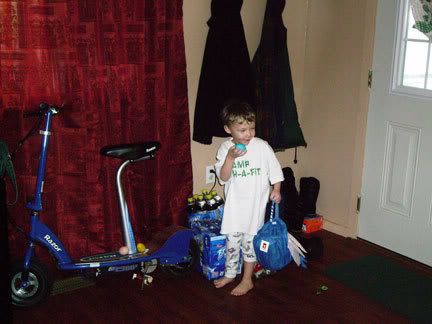 What spoiled boys we are!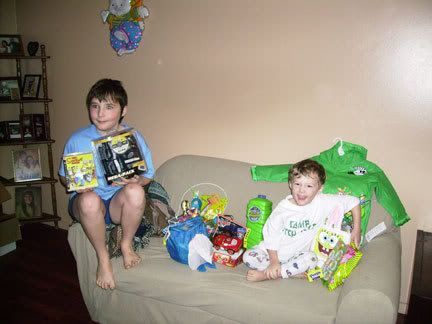 And at the end of a long, busy Easter, there's nothing like a good nap!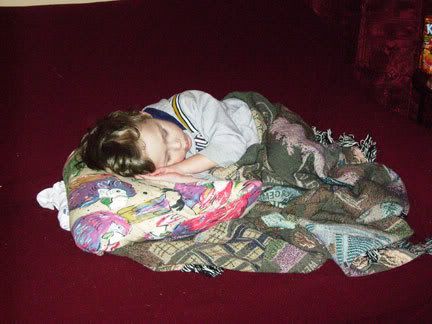 Hope your Easter was as eggs-ellent as ours!!