Sorry it's been a while. I'm a busy girl, doncha know! But we had a great time at
Kalahari
last week!
The boys love it there and would go every week if they could.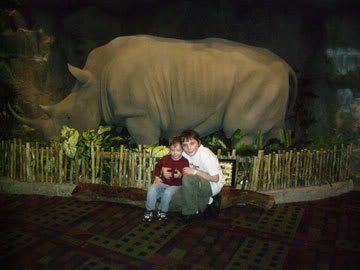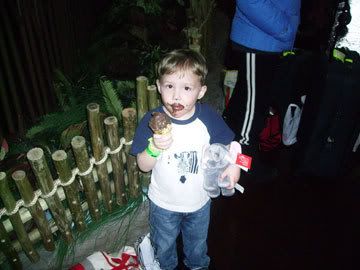 A room with a view...
We also got to meet up with
Stacy
, which was great and not nearly enough time. We had about an hour while they waited for their room to be ready, but the kids all played in the dry play area and
Stacy
and I gotto talk. It was nice and I'd really like to do it again sometime soon!
Inother, slightly more amusing news... I've been working on Kyan's manners lately. Y'know, making sure he says "excuse me" when he passes gas. Except now it's, "Excuse me,Kyan," every time! And when someone else does, they have to say, "Excuse me, Kyan" as well. It's kinda cute. Then again, it may be one of those things you have to hear in person.
And in PLAY news -- Jaben got the part of the Artful Dodger in Oliver Twist!! We could not be happier or more excited! Can't wait!!