MY KID IS SO TALENTED!!!!
This past Friday, June 1, Jaben was in Beauty and the Beast, as Gaston. Yes, my short little dude played a big, burly, arrogant jerk and he was GOOD at it! He acted his little hiney off, actually.
This was Jaben's part! Absolutely beyond the shadow of a doubt! He was INCREDIBLE! He was so funny, he was so good, he didn't miss a line and in fact he knew the other kids' lines when they forgot them! He had the audience in stitches - even in places I didn't think people would laugh he played it so well they went NUTS! Seriously! At intermission people were coming up to me telling me what an amazing job he was doing, he's so talented... I could not believe it! I mean, yeah, I knew he was hitting it out of the park, but wow! To have the other kids' parents be that impressed is HUGE! I can't wait to get the DVD!!!
Okay, I'm bragging my butt off here, but I feel like I can honestly say that there was only one other child on that stage that was even remotely as good as he was, and that was the girl who played Belle. I talked to her mother after and she said the same thing... they both just blew the other kids away. I know, I know, not so great for the other kids (there were some BIG problems with the castle objects) but wonderful for ours! I already KNOW how talented he is!! I was literally sitting there thinking, "Wow... that's MY son!" I could not be more proud of him!
Just after his entrance: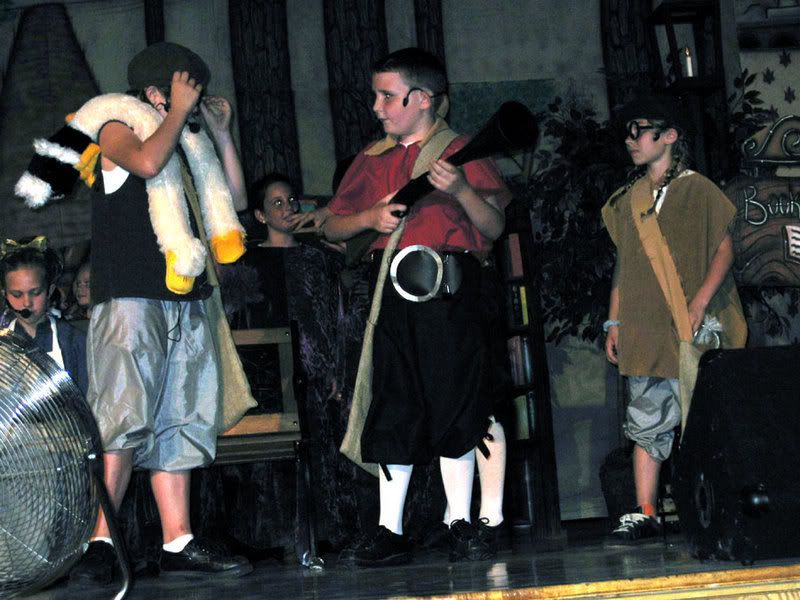 All the girls looooove Gaston: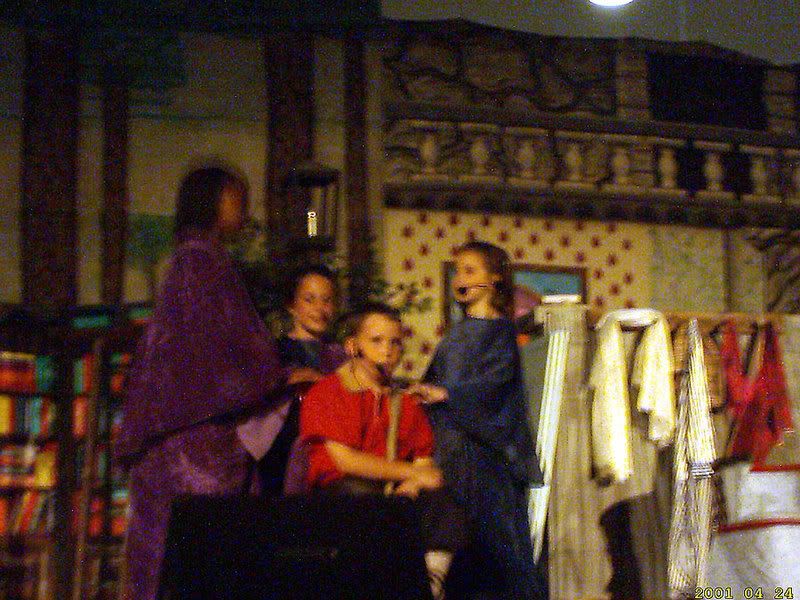 I'm too handsome (yes, this is a blurry action shot):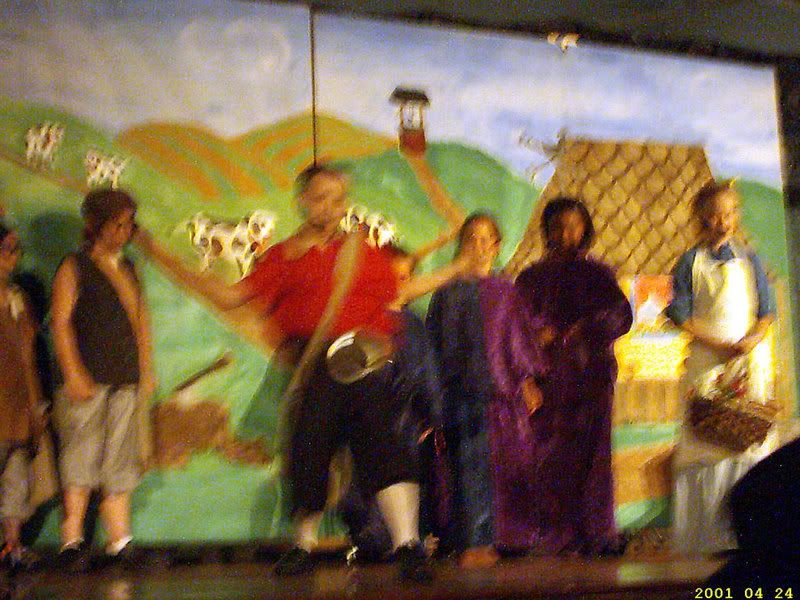 As you can see I've got biceps to spare: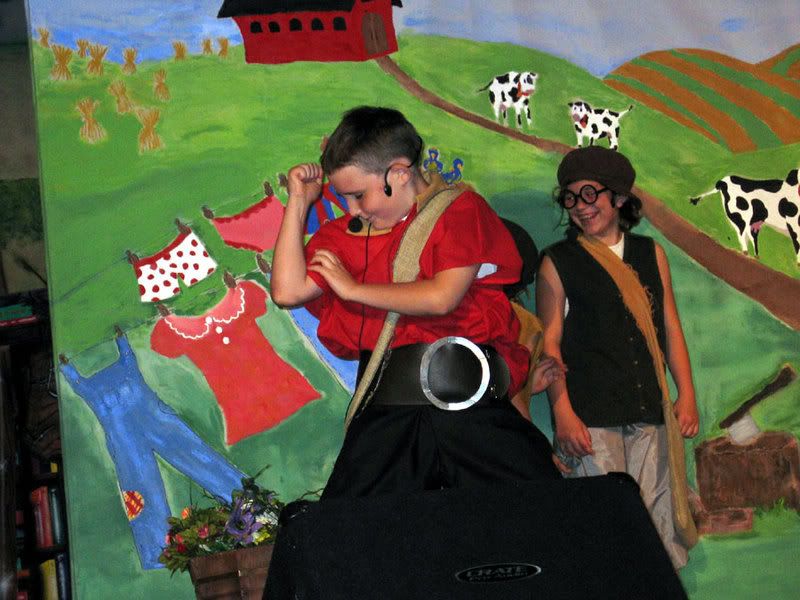 Dancin':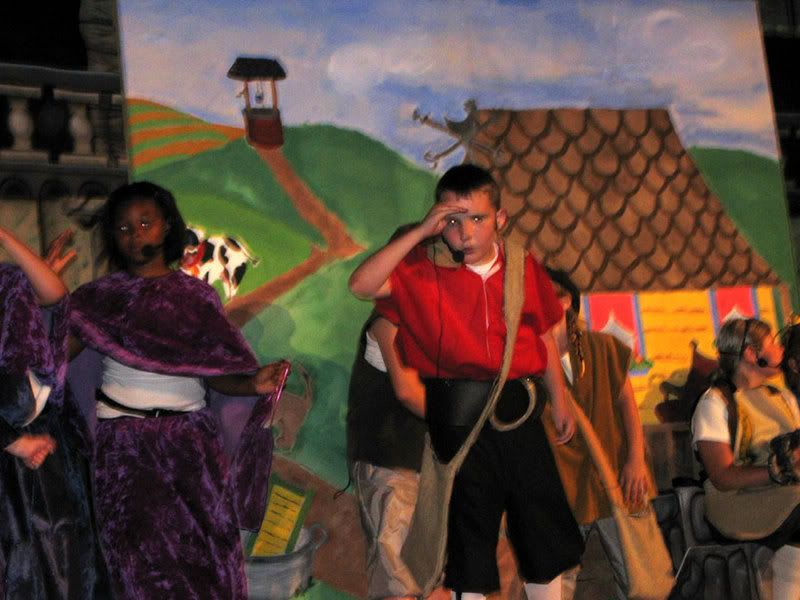 Kill the beast (another blurry action shot):
After the show: