Yay for
Dani
! Not only is her blog one of my favorites, but she pointed me to
Bloglines
which totally rocks and makes blog surfing tons easier! I'm still figuring out all the bits and pieces there, but I'm so excited I'm able to read the blogs I was starting to have problems with. AND I will be adding some back into my blogroll because I love these blogs and I missed them!
I'd heard of
Bloglines
before, but didn't know anything about it. So thanx again,
Dani
, for sending me that way. It really does make my blog reading tons easier!
In other news, the house is definitely coming along. The bathroom is basically finished, and the rest needs to be finished in a week and a half!! Wow, that's so little time!! Send us all the good luck you can spare that we make it. We're planning to move everything in on the weekend of the 20th… it's going to be a crazy few weeks! For now, a few pics of the pretty bathroom….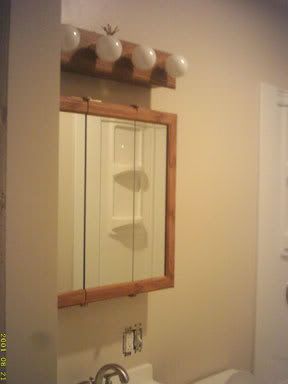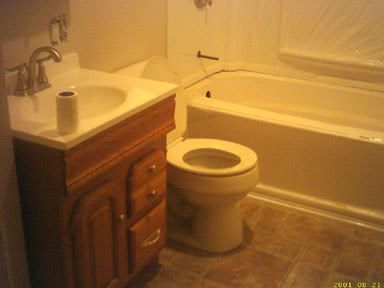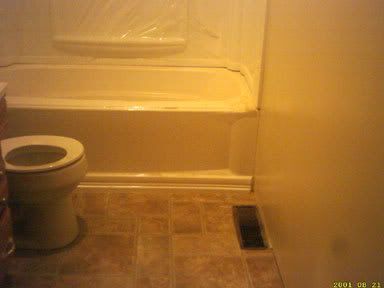 And of course a quick shot of my cute toddler checking out the new tub…